FOOD FOR THOUGHT


Cook up big event orders
(and big $$$) for your venue
---
Have you thought about adding a catering or function offer for your loyal customers? Or have you already tapped into this profitable segment BUT it's creating chaos for your staff to manage?

Try Skip - custom built catering technology designed to handle the admin complexities of event menus. Easy to deploy, you can customise your Skip offer to your venue, appealing to customers seeking catering for pickup, delivery and sit-down events. Set up your menus with ease including per head packages, share platters or custom menus with alternate drop capability. Got alcohol in your venue? We can package this up for your guests too.

Let us take the hassle out of managing this part of your business so that you can get on with what you do best - providing incredible F&B experiences for your customers.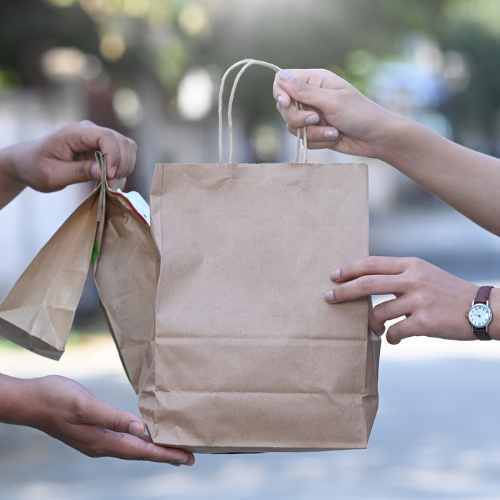 HAVE YOUR CAKE AND EAT IT TOO
Why Skip? Benefits for your venue

Bigger orders = bigger profits
Look no further than your current Skipsters to expand into the lucrative catering segment. If they enjoy your food now, they'll enjoy it supersized. They can easily switch between your takeaway and catering menu on Skip.

Leave the paperwork to us
Function food can be painful to manage - adding extra people to an order, collating dietaries, last-minute changes and following up payments. We've got you. All you need to do is cook, bake or assemble the order.

Make money while you sleep
We're available 24/7 for potential customers to discover your catering packages, place their order and pay for it too. No matter when hunger strikes or inspiration hits, we're here to serve your customers.


you'll eat this up
Catering product features
---
Create a variety of catering and function menus. Set up a per head option, bundle your most popular items or add a beverage package. Almost anything is possible!
Flexible scheduling allows customers to easily plan all their catering requirements. Whether it's breaky, morning tea or lunch, customers pre order their food and rest assured it'll be ready when they need it.
Manage your kitchen workload by setting up minimum order requirements or deadlines.
Dietaries are welcome and can be set up in the app.
Pickup or DIY delivery options are available, plus notifications to let customers know their order is ready.

...Plus all the things you already love about Skip.