PROFITS BEING DEVOURED BY YOUR DELIVERY PROVIDER?


DIY delivery backed by cloud tech
---
Have you considered going it alone and doing deliveries yourself?

Skip gives hospitality businesses like you access to delivery tech - with inbuilt smart logic that'll enable you and your staff to exercise tighter control over your business. Take control of your kitchen workload to ensure your team isn't slammed and your customers get their food exactly the way your chef intended it to be. And it's all underpinned by robust cloud technology and a strong Aussie-owned business, that ain't going anywhere soon.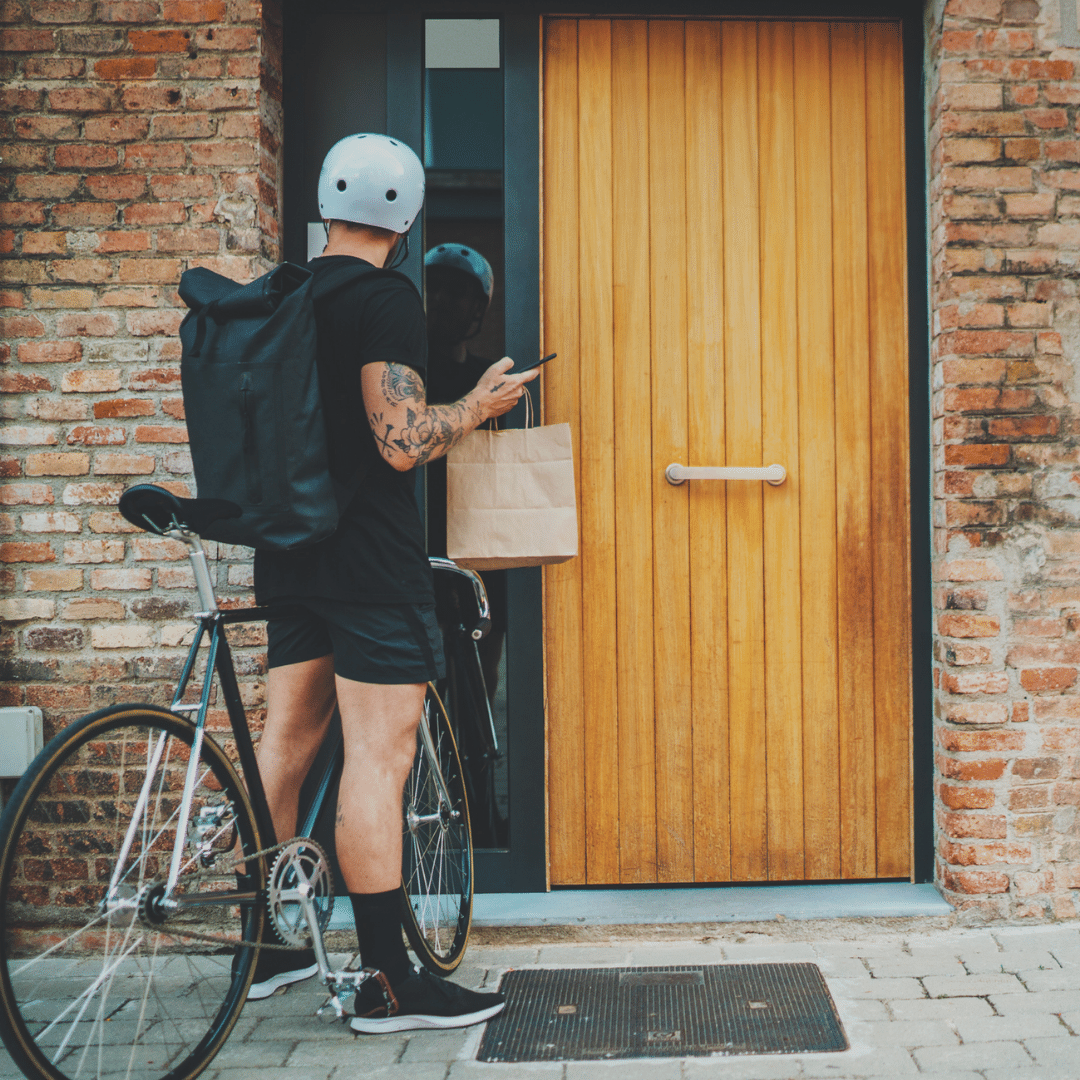 DELIVERED PIPING HOT AND STRAIGHT TO YOUR DOOR
Why Skip? Benefits for your venue

Quality control from kitchen to door
Food delivered cold? Delivery driver helped themselves to a couple of cheeky chips? Manage your own deliveries to make sure food gets to your customers how it should.

Keep your profits in your pocket
On charge delivery costs, set minimum order values, and utilise your staff to manage deliveries at a lower commission than other delivery options.

Maximise revenue across your business
Utilise the full breadth of Skip products to turn a takeaway customer into a delivery customer or vice versa. In-app promos inspire customers to buy from you again and again.
ALL WRAPPED UP AND READY TO GO
Delivery product features
---
Manage your kitchen through peak trade by setting up delivery cutoffs or offering pre orders – or you can even turn delivery off altogether if you're slammed.

Cover your delivery costs by adding a minimum spend or delivery charge.

Mouth watering visual menus with all your combos, family meal deals and upsell offers.

Smart logic to help you manage your delivery ETA's with notifications to keep your customers in the loop.