ARE WE THE BACON TO YOUR CHEESEBURGER?


Deploy table ordering tech to counter staff shortages
---
With the hospitality staffing crisis hitting hard, how are you finding good quality people to run your venue? While we can't help you plug the gap of a talented chef or barista, we can alleviate some of your front-of-house load by taking care of your transactions.

Skip is your trusted staffing solution. We always show up at our rostered start time, we don't clock off early, or whine about a busy shift. And we never, ever make a mistake on a customer's order.

Better yet, if your venue is slammed with customers during peak trade we can handle the influx of orders no problemo. No need to roster additional staff just in case, cutting into your profit margins. It's the smarter way to both right-size and scale your business.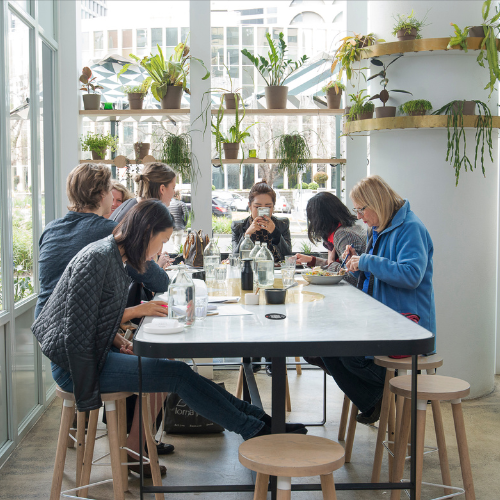 SOUND LIKE A DINE-AMITE SOLUTION FOR YOUR BUSINESS?
Why Skip? Benefits for your venue

Turn tables faster
Let us help you grow order volume, scale your FOH operations and speed up table covers - all with less staff.

Maximise revenue per head
Another round of drinks? One extra coffee? Digital customers have a greater average spend than counter sales.

Free up staff to deliver amazing service
We take care of the transactions so your staff can focus on what's important – giving your customers an incredible dining experience.
LET'S GIVE 'EM SOMETHING TO TACO BOUT
Table ordering product features
---
Reliable and secure cloud technology built to handle ordering complexity and demands of peak trade
Customise the app to your venue operations with table service or counter pick-up capability
Set your own wait times or use our inbuilt smart business logic to set them for you
Upload photos to create drool-worthy visual menus your customers can't resist
Maximise revenue per table by building out all the combos, add-ons and promos you want
External API to connect directly to your existing POS tech
All the digital payment options your business needs including credit cards and Apple Pay. Google Pay coming soon